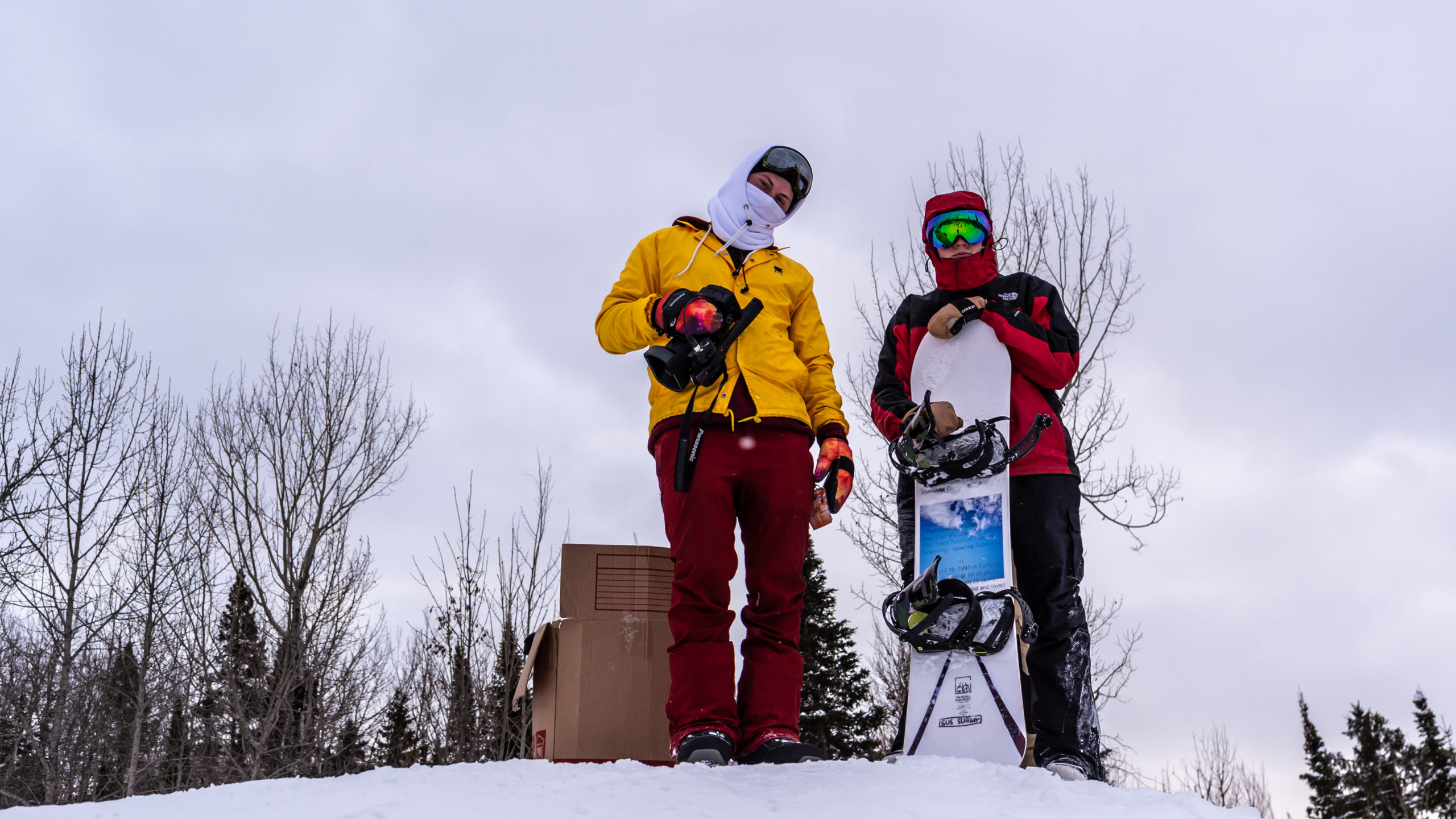 Lutsen Mountains, a ski area in northern Minnesota, is home to 95 runs across 4 beautiful mountains with a vertical drop of 825 feet.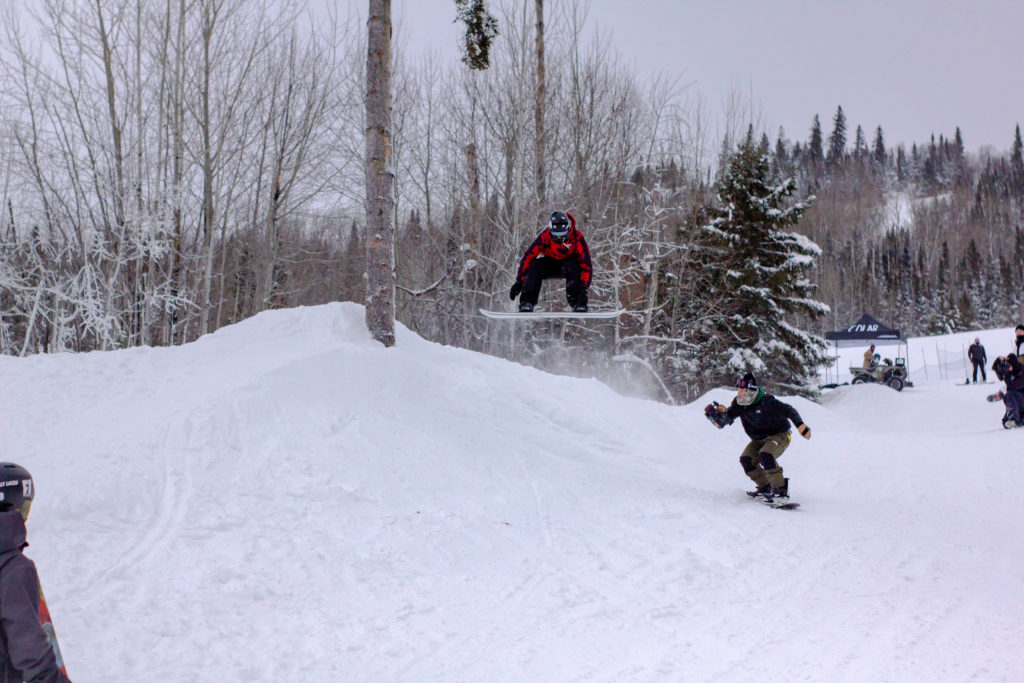 It's certainly hard to lie to yourself when everything goes right. It helps to be surrounded by some beauty; beautiful friends, beautiful place. Everything just went beautifully. Lutsen Mountains had the feeling of cool grass in the first of Autumn. Only we had lots of powder.
You've heard of this place before. The mountain held tightly on the hands of our rugged north shore. So we tried something new here. Something fresh. A park placed smack dab in the middle of that forest where heal-toe turns through the trees can be just as fun as surfing kinked rails and jumps. Imagine a park sprinkled with trees and knee-deep snow with an ancient forest background and the semi-frozen waters of Lake Superior holding your hand. A place like this, a place like Lutsen Mountains, is certainly unique to Minnesota. However terrain parks are not. So we married the two.
Our park was tranny oriented. No funny business. Just old school rollers and bowls coupled with elbow-kinks and down bars. Something out of an old surfing film came to mind. What was supposed to be a laid back, mellow competition quickly turned into a competitive session between new friends and old. It may have been the energy of the place that did it. I can't really say for sure, but Lutsen Mountain was made to have a park where young kids could spend that energy. It was apparent to everyone that the youth there is very in touch with their roots.
And we'll be back.
Looking for content? Check out link below
https://drive.google.com/drive/folders/1S9TpJ7goFTi7Tq5bEhR3a_TXoRSTzgiW?usp=sharing