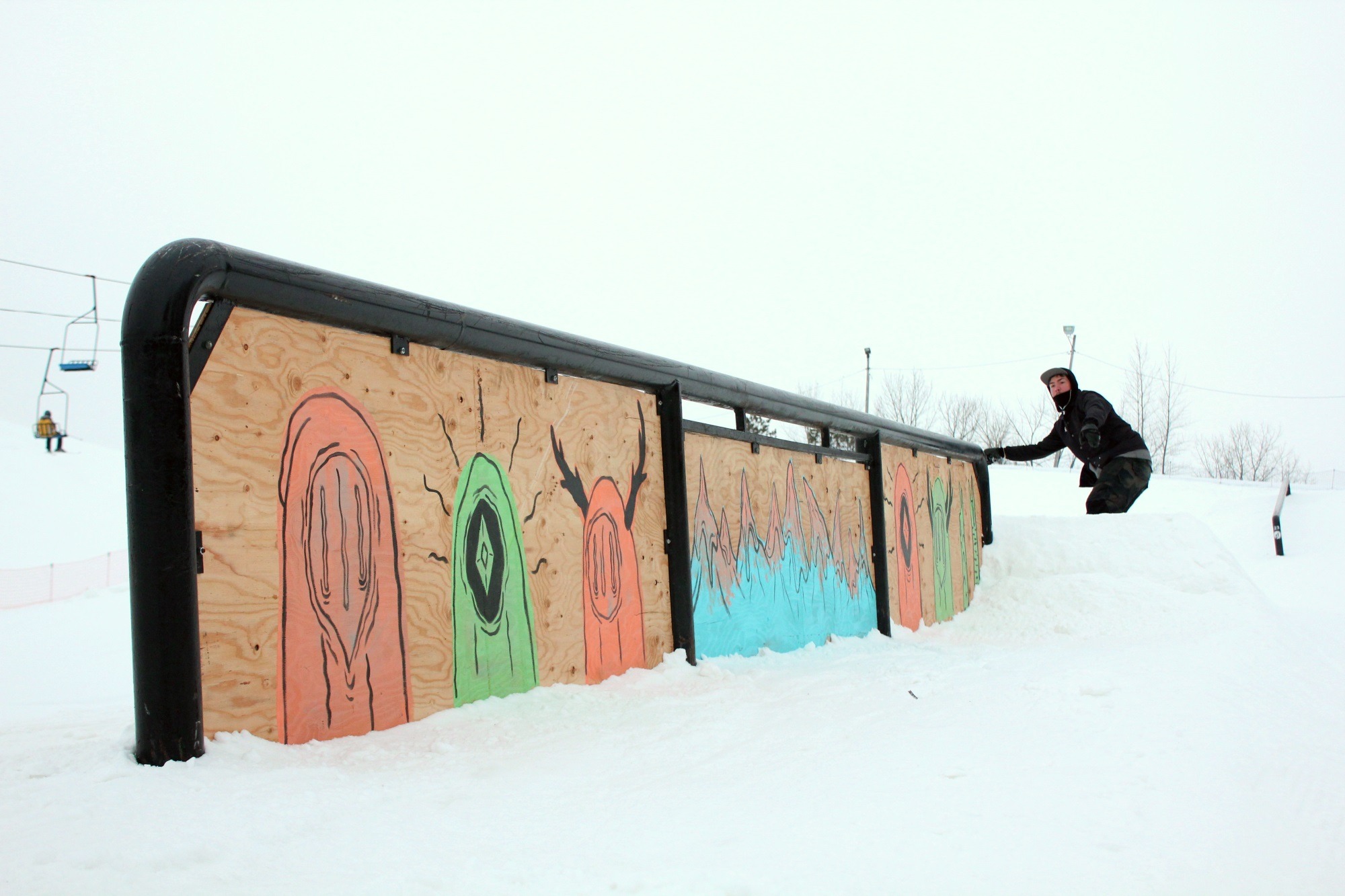 Denim and Flannel, Spiderman and Ironman, skate butter and ledges, Ozzy and his bat. All things rad achieve a greater outcome with help of good friends.
This Saturday (1/12/19) COLAB is teaming up with Fitzharris and the crew at Powder Ridge in Kimball, Minnesota to host yet another congregation of like-minded snowboarders, skiers, and photographers from all over the Midwest. Not only that, but 30+ riders with diverse backgrounds are teaming up to create the most epic manipulation of a park you've ever seen.
Here's everything you need to know:
Free filming from 10:00 AM – 2:00 PM (Just keep a heads up for other riders).
Multiple filmers will be uploading clips to a shared drobox. Download what you want!
Purchase a lift ticket at the front desk. Support your local parks!
$5 will get you some grub (hot dog, chips, cookie, and a pop).
Come one, come all! The park will be open to all skill levels.
Features will range in difficulty.
If you do something cool, you may get a prize.
Firepit, music, food, and drinks all in the park!
We settled on the name COOK OUT for a reason; it's not a competition, it's an epic sesh with friends, old and new and was greatly inspired by the Mount Ski Gull private jam in 2018 (Private Jam at Mount Ski Gull).
Ride fast, have fun!
Powder Ridge: 15015 93RD AVE, Kimball, MN 55353
@Earlllllllllll