Mt Ski Gull. (It's by Brainerd)
Like most of us, you probably never heard of it – but this place is amazing. It's a nonprofit ski hill with a long, wide, medium-grade park, a crazy fast rope tow, lots of trees to cut the wind, and a constant whisp of woodsmoke. It absolutely made our day.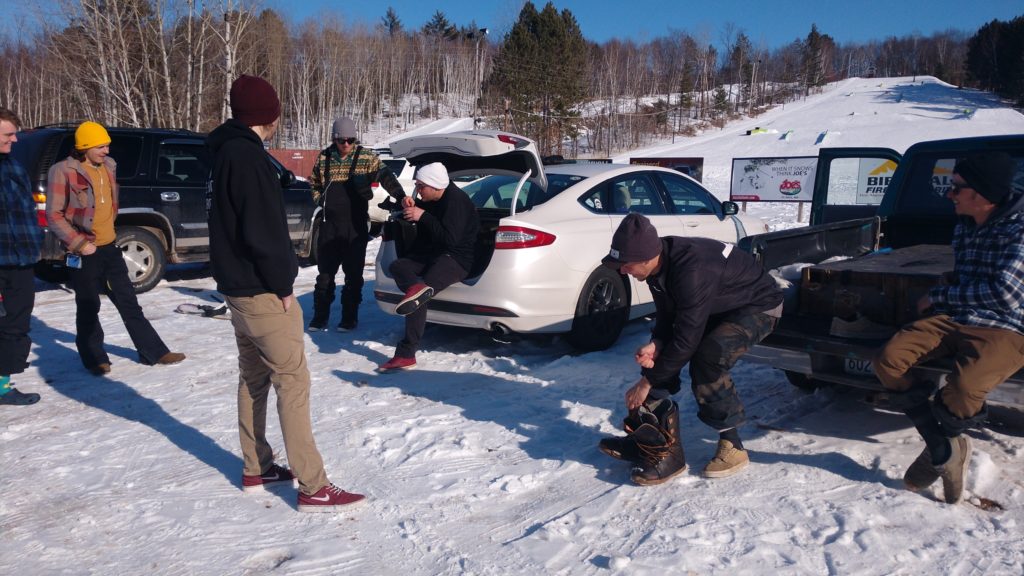 We hit Ski Gull with a crew of friends in the first week of April, and the best way to describe the feeling was returning to your home skatepark to see that most of the good stuff was gone. There were a handful of long features, but almost everything else was 12 feet long.
Here we struck a deal, and offered some new features in exchange for an invite-only event.
The Features!
Right off the bat, it was tricky to pick what to build. MSG had a bit of everything, it was just.. short. (Shoutout to Jared, this guy essentially funds the park with his lawn care business.)
With a single 32′ tube, we decided a second straight tube would be good, plus a 20″ poop tube around 30 feet long, and some kind of direction-changing rig – a 21′ donkey. thetrainpark team man guys scooped up some material and we built 5 new features on Friday night.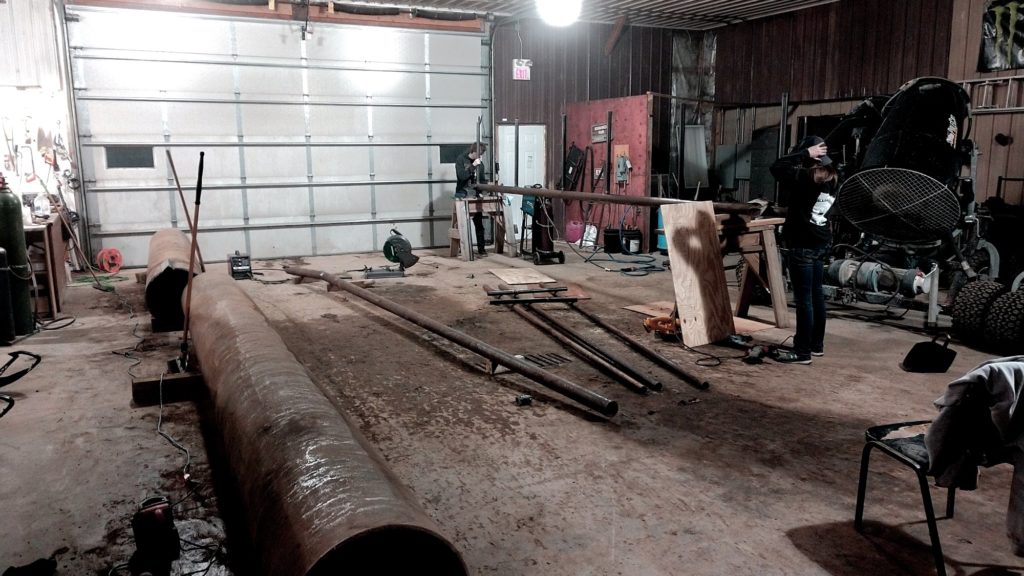 PLANT EM
Kael and our builders Austin, Bryce, and Nick joined minds with the local park crew (Jake, Jared, Earlllll) and whipped up a tier-less set focused on changing lines, transitions, and a huge freedom on 'trickability'. The guys worked together with wide-open minds, letting each other take the lead when they had a good idea, offering a slew of new, wacky stuff, and generally bending the laws of midwest ropetow sets.
Some fan favorites were a C-to-down, gap to donkey, bonk-to-flat-to-skrrtsheet, and a poppy cannon/sidehit on a medium booter, followed by a long spine and a huge gap to the 32′ tube. Just look at this craziness.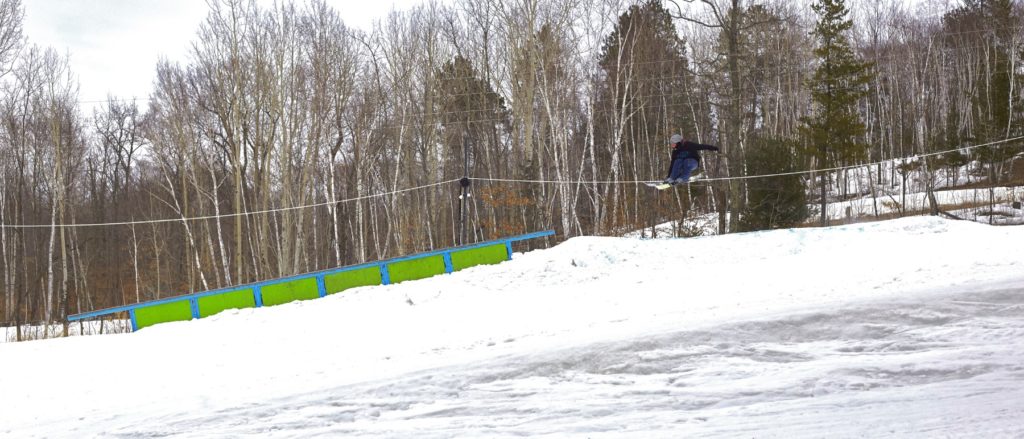 We invited about 40 riders, people we liked watching and being around – you know the type! A super fun crowd. Plus free chili dogs, cheese curds, healthy ol water, and an on-hill bonfire. DANG. Scope a few shots below. Yes, you can go under that DFD.