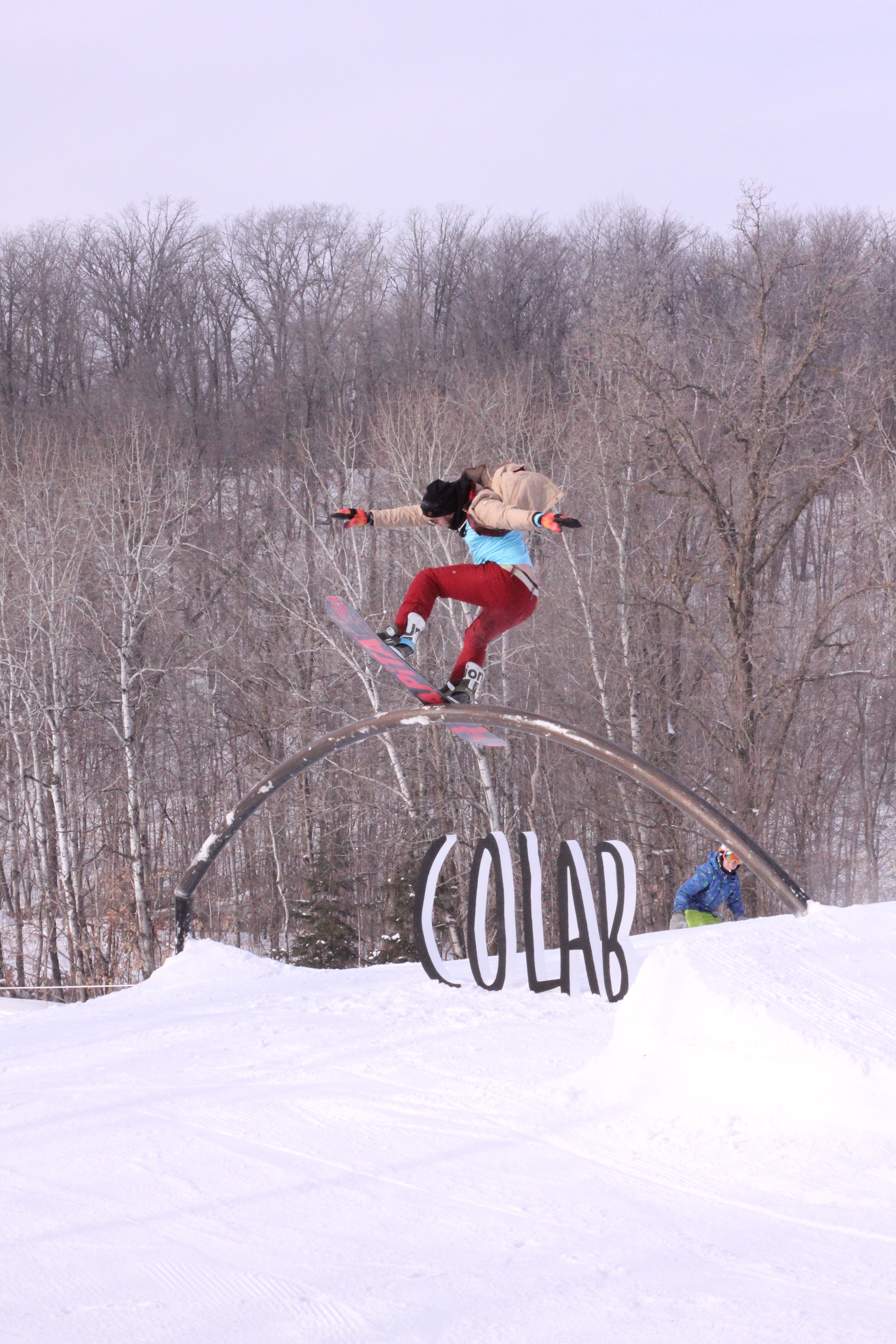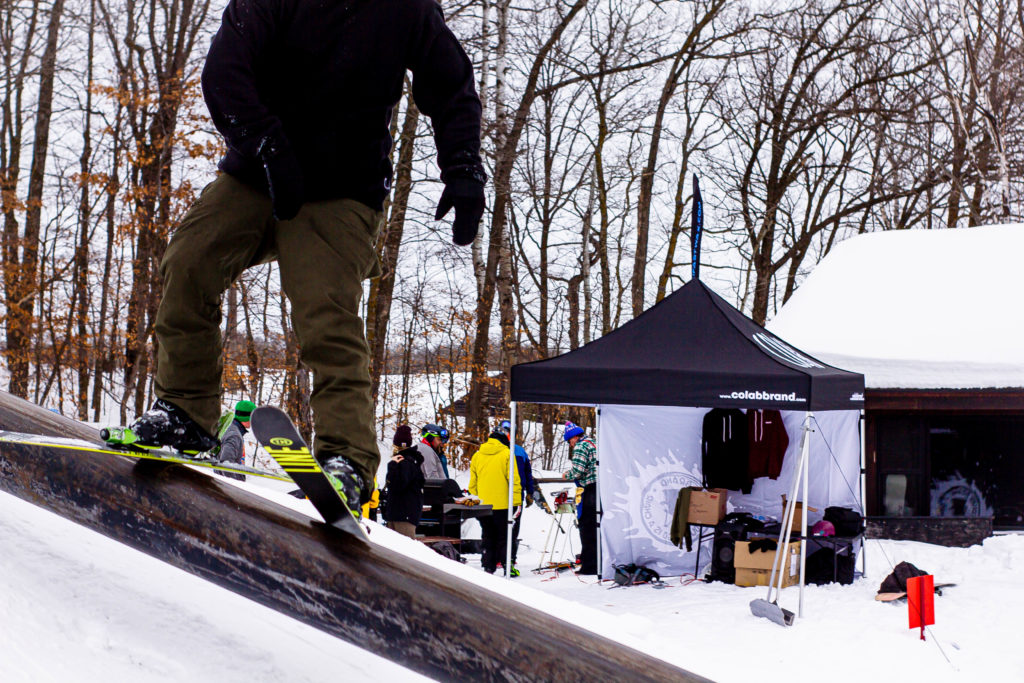 My week started like most. Work, tired from the Powder Ridge Cookout, and a planned too not be as fat. Karl and I were heading to Detroit Mountain Friday night the 31st of January, to build for the Cookout on Saturday. Come 3:00 PM Monday afternoon Detroit Mountain had reached out checking in our upcoming plans. I was told they were planning on building on Wednesday and checking to see if we would want them to handle it. Until Tuesday I was holding on to hope that we could still do some of the build. Put the Colab Brand signature spin into the park. My hopes were squashed when the rod arms bent on my truck (frick). I was out of transportation and needed every minute at work I could get. So, we accepted the offer to let them fully control the build because Karl was also extremely busy with his job. Besides we only changed a couple lips and set 4 features last year. They can handle it. If you curious how it went check it out Earllllll's article HERE. Also check out some of the content from last year.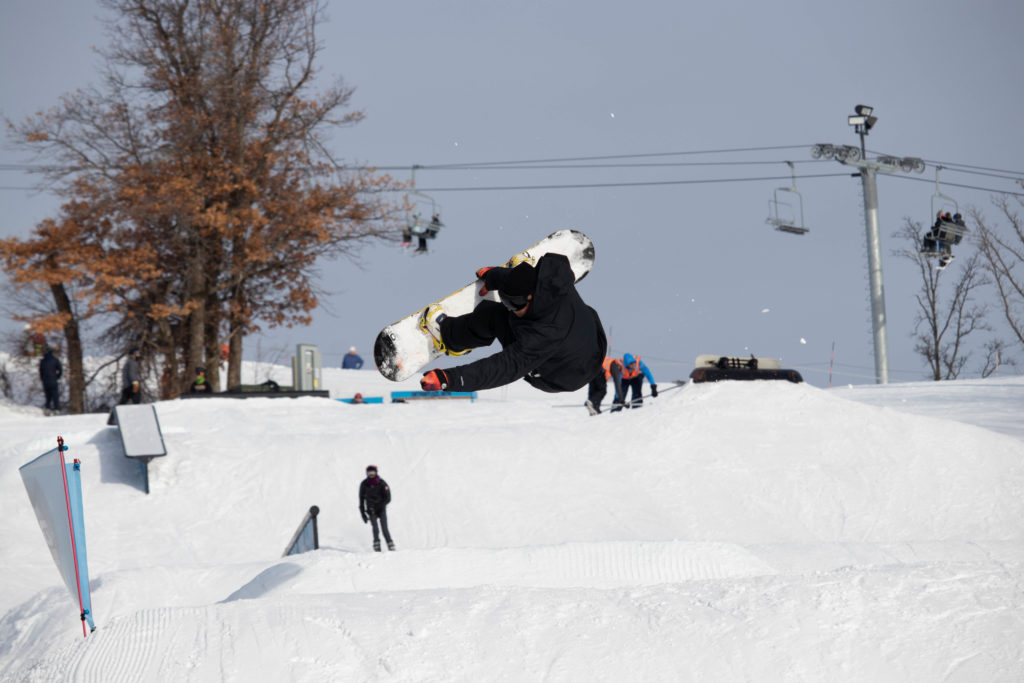 Come Friday night Karl and Nate met at my place and we made our way up there. We only turned around once for my laptop I left outside on my porch. Little did we know when we got to the hotel Nate and I discovered we left our boots at my place on the warmers (Sweet). Luckily, we had crew coming through that way Saturday morning and they picked them up. (Thanks Sean)
That night we stayed at the Quality Inn where there's a closed waterslide. We ran into dope young guy who turned on the water slide for us because his mom (an employee) gave him a key. So, shout out to that homie.
THE EVENT:
Saturday morning came along and we arrived at Detroit Mountain and started to setup. Tony Schmit, the manager, had sent me a video of a preview of the setup on Wednesday but it's limited in its usefulness. Once we were there, we got to see what the setup actually looked like.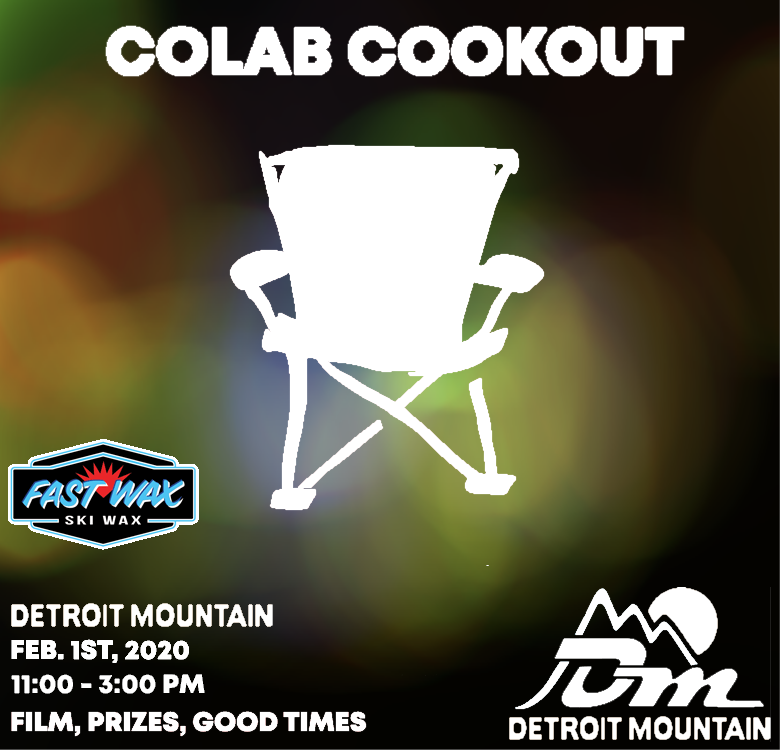 A little backstory: Detroit Mountain has experienced quite the park crew regime changes in the last few years. Our family member Bryce Hansen moved out and is now working on the park crew at Beaver Mountain in Utah. Considering the changes in crew Detroit Mountain park crew did a pretty good job. There were a few things that I would have liked to see changed after spending a little time riding. The lips started out gradually then were sharp on the end. These lips were creating trajectories for gapping past each feature. Jared and Karl handled these quickly with the Knurly rakes we brought with (Did he just product plug? Sure did). Most of the features were in decent places. The wall ride was a hair to low on the flat making it hard to get back to the rope which then did a little work to our gloves. The down flat down we fabricated for them last year was set as a flat down flat in a flat area slightly to close to the feature above and below it.
The park had a lot of positives. Detroit Mountain sports those converted poop tubes/towers that everyone is looking for. The towers and poop tubes also come in a variation of designs: flat, flat down, a-frame, etc. The rope is easy to navigate. It is lacking in towers and stays of the ground making it way more comfortable to grab. They also have a separate jump line sporting 3 medium jumps and a large volcano with a tow rope. The feature variety also doesn't disappoint they have way more features that they have room to put features.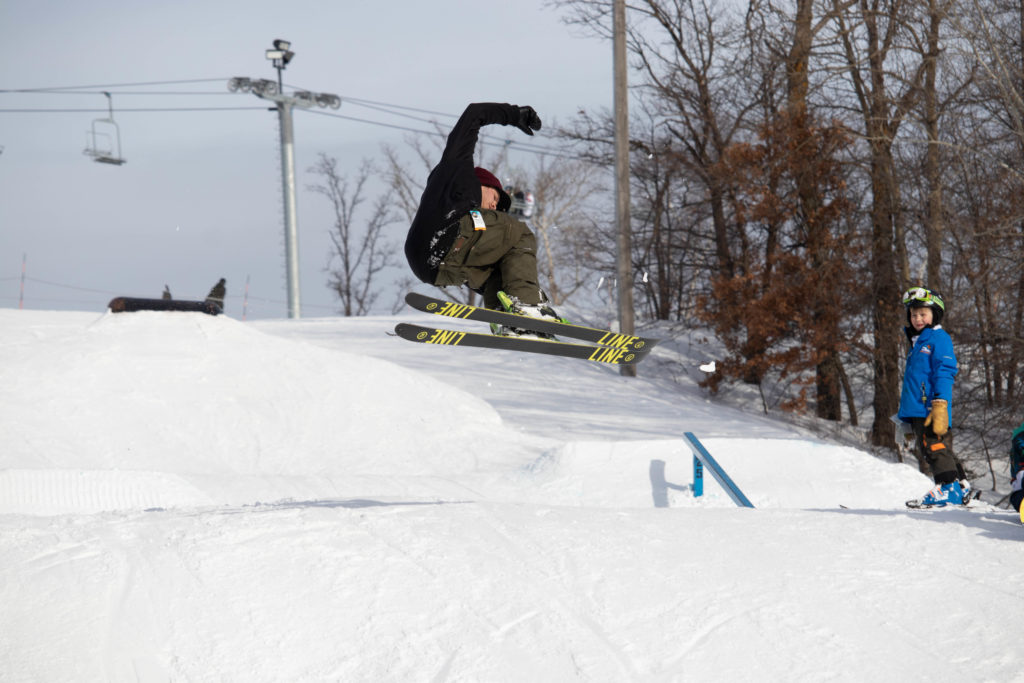 I called this titled this article Detroit Mountain Cookout: Back to the Basics because of the easier features that create a learning opportunity and the fact that this event allowed for Karl and I to ride. Usually we are running cameras, prizes, and tired from the builds. For this event we were offered to not build, we decided to not sell anything to instead help Detroit Mountain sell their stuff, and our family decided to film and let us ride. I also wanted to thank and suggest checking out Fast Wax. Casey, the owner of Fast Wax, came out from his home in the cities to wax locals' skis in the park. Our crew has been using his wax the last few weeks and have noticed a considerable difference in movement. We will continue to support him and his local business while inviting him around to everywhere we head.
For those who aren't familiar with Detroit Mountain the parking and chalet are very easily navigated and comfortable. One of my favorite things about Detroit Mountain are the bike trails snaking through the trees between runs. With the close-knit trees and a group of adrenaline junkies all fighting to get ahead, trails like this can be a lot of fun and a considerable challenge. For those looking for a little excitement these snow-covered bike paths create a fast moving boardercross feel through the trees.
Thank you all for attending, we will see you at the next one.
The Content: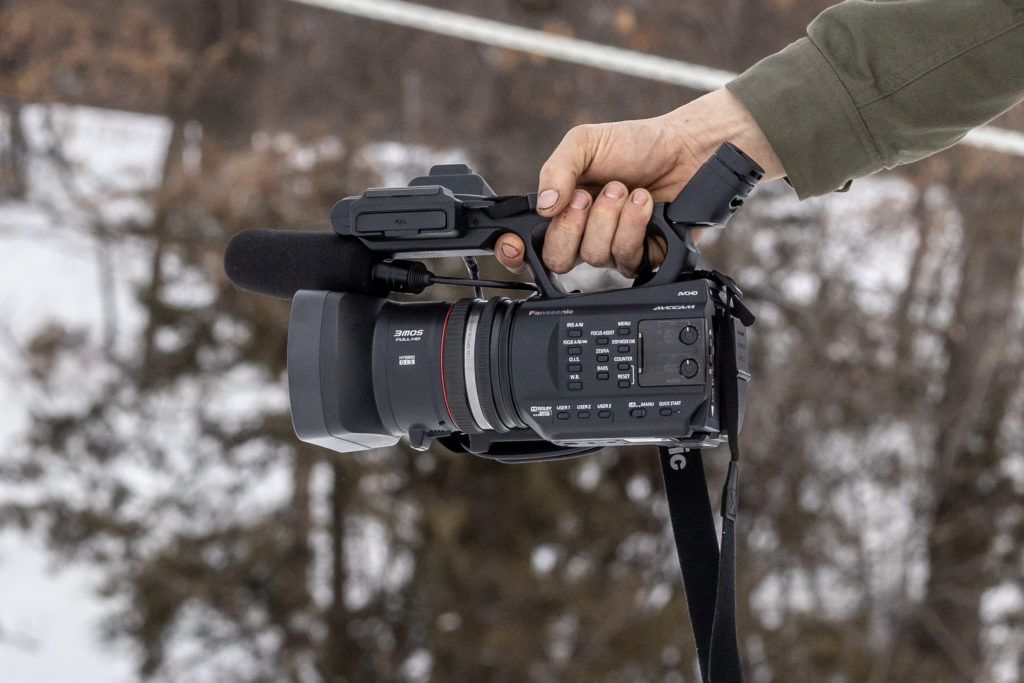 For those looking for content from the event there is an attachment below. None of it is edited and all the clips are raw. Download, edit, and share. All we ask is that you credit and thank all those people who put in their time and sacrifice for these events. We at Colab Brand want to extend a special thanks Detroit Mountain and their crew and Fast Wax helping make this happen.
Crediting and supporting the filmers, photographer, resorts, and brands in your videos and photos helps convince more individuals to get involved with events and heightens the possibility of events happening. We want to give a special thanks to Steph Keenan, Sam Mick, Andrew Guggleberger, Jared Magstadt, Nate Bujarski, and Alex McFarlin for their time behind the lenses.
https://drive.google.com/open?id=12vzcr-rkEnjz9D37bmZlwk8kTJAZfHcU