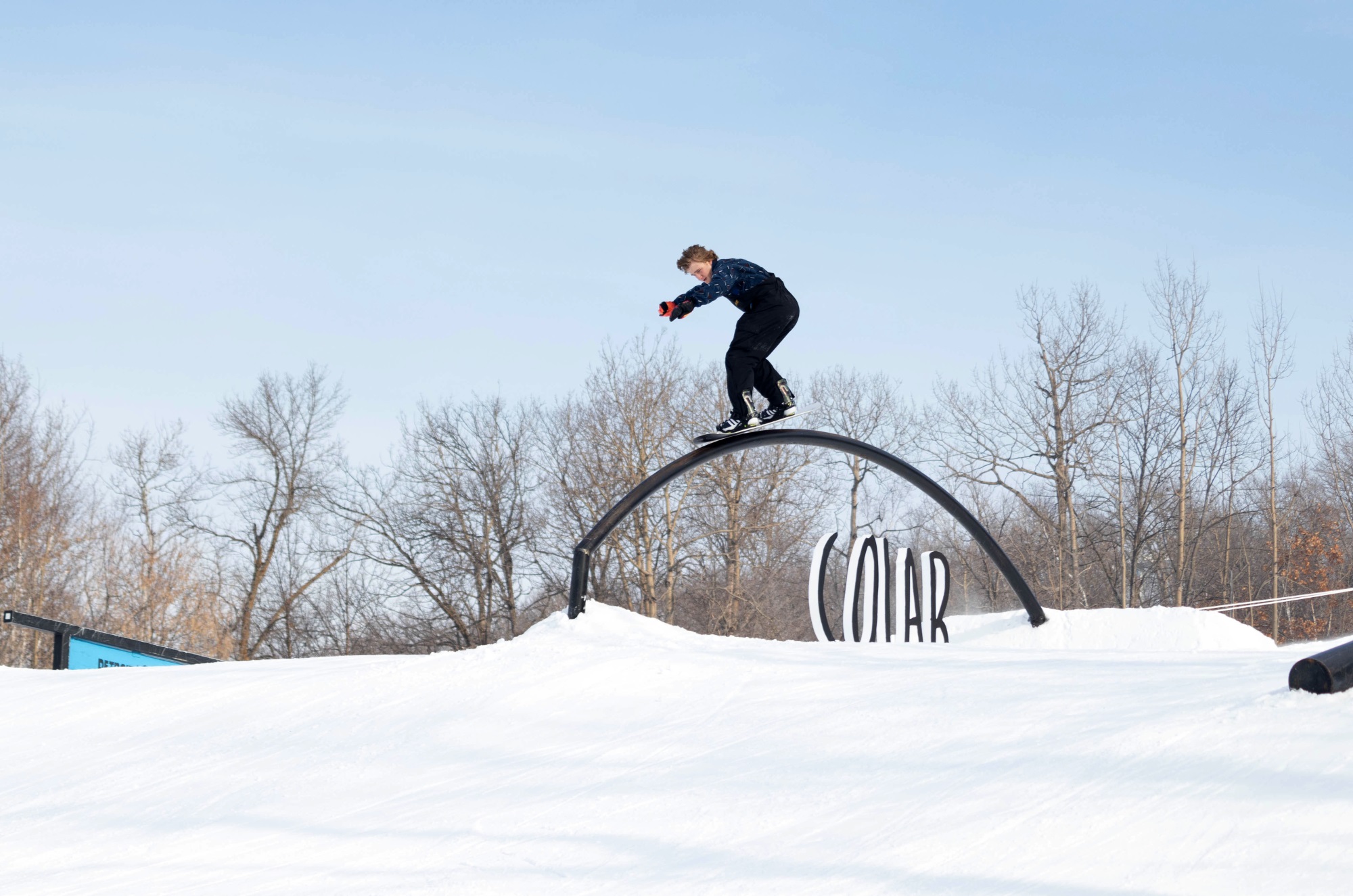 Feb 2nd, 2019. (Yes, it was a satuday.) Detroit Mountain was a unique animal. Two new rails planted and free hotdogs on a super cozy park setup.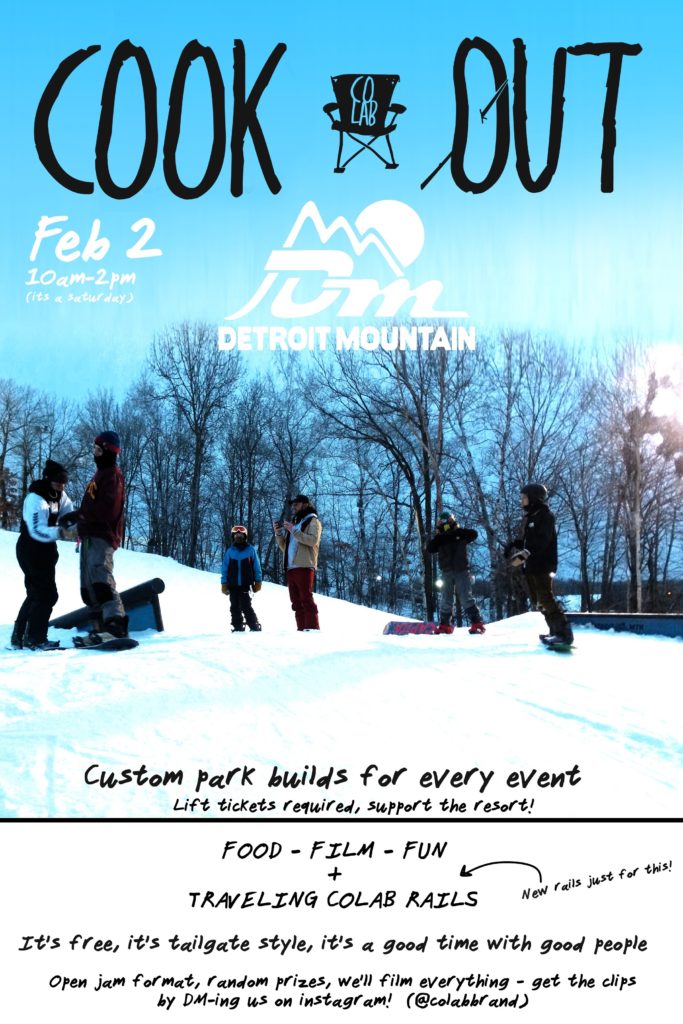 Detroit Mountain's park is long, and sort of shaped like a quarterpipe. Pretty steep at the start, and loooong and flat at the end. It's got gobs of potential, but a smaller amount of local shredders, so we launched a campaign to get more people up there.
The Poster® was launched three weeks in advance, a good amount of time to get people excited but not drawn out enough to bore them. The goal was to get a bunch of new people to discover DM, and get as much media content as we could for the riders and for the resort.
---
Usually, we like to send out a big crew of Colab family & friends to prep the park hosting the cookout. In this case, Detroit Mountain (Detroit Lakes, MN) was a 4 or 5 hour drive for most of the available crew, so we were pressed for flexibility.
We spent the day before building a new DFD with an extra-long flat, with 1.5″ tubing at 15° angles, giving a very urban feel to a rail that was still very trickable. Dimensions for this rail were 12'd – 10'f – 12'd, buried to knee-high (except the flat-to-down kink, which ended up being pretty scary for younger riders). That rail, plus our traveling rainbow tube, sent it to DM on Friday afternoon looking for a promised open spot.
On a terraced park layout, it's crazy simple to add in a variety of features into any spot – exactly what was waiting for us, and we had a lot of room to build up a kicker for the rainbow so it followed your trajectory. ( <- that's a fun article, with DM's main jump line as the feature photo! )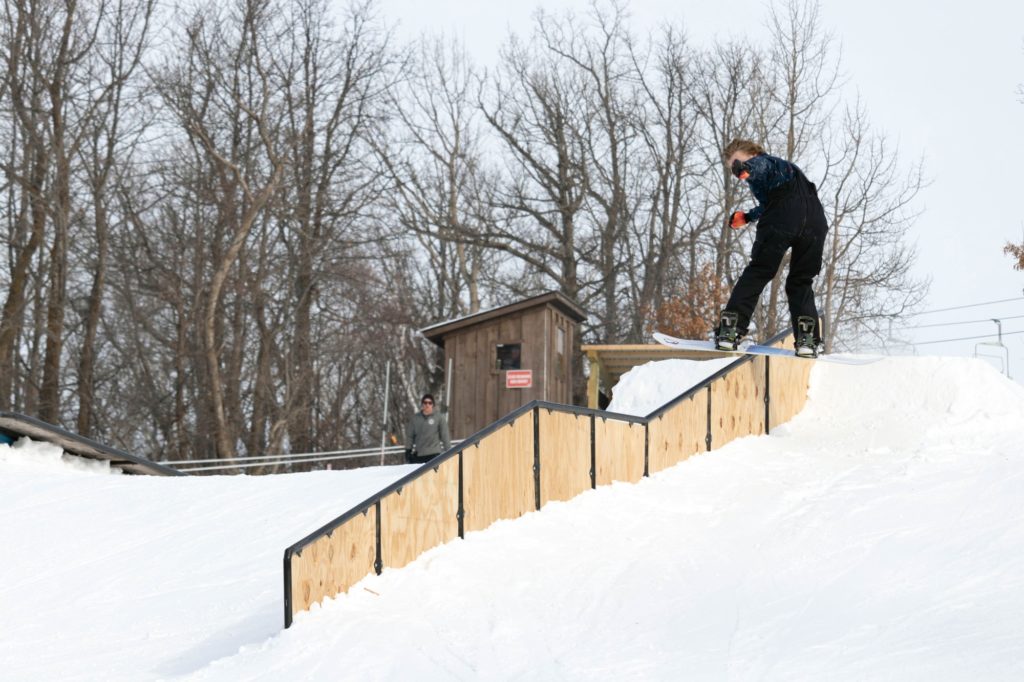 Let's get to some pics! If you like this DFD, don't you worry. It's still there. The rainbow travels with us, and we're stoked to bring it to your hill next.