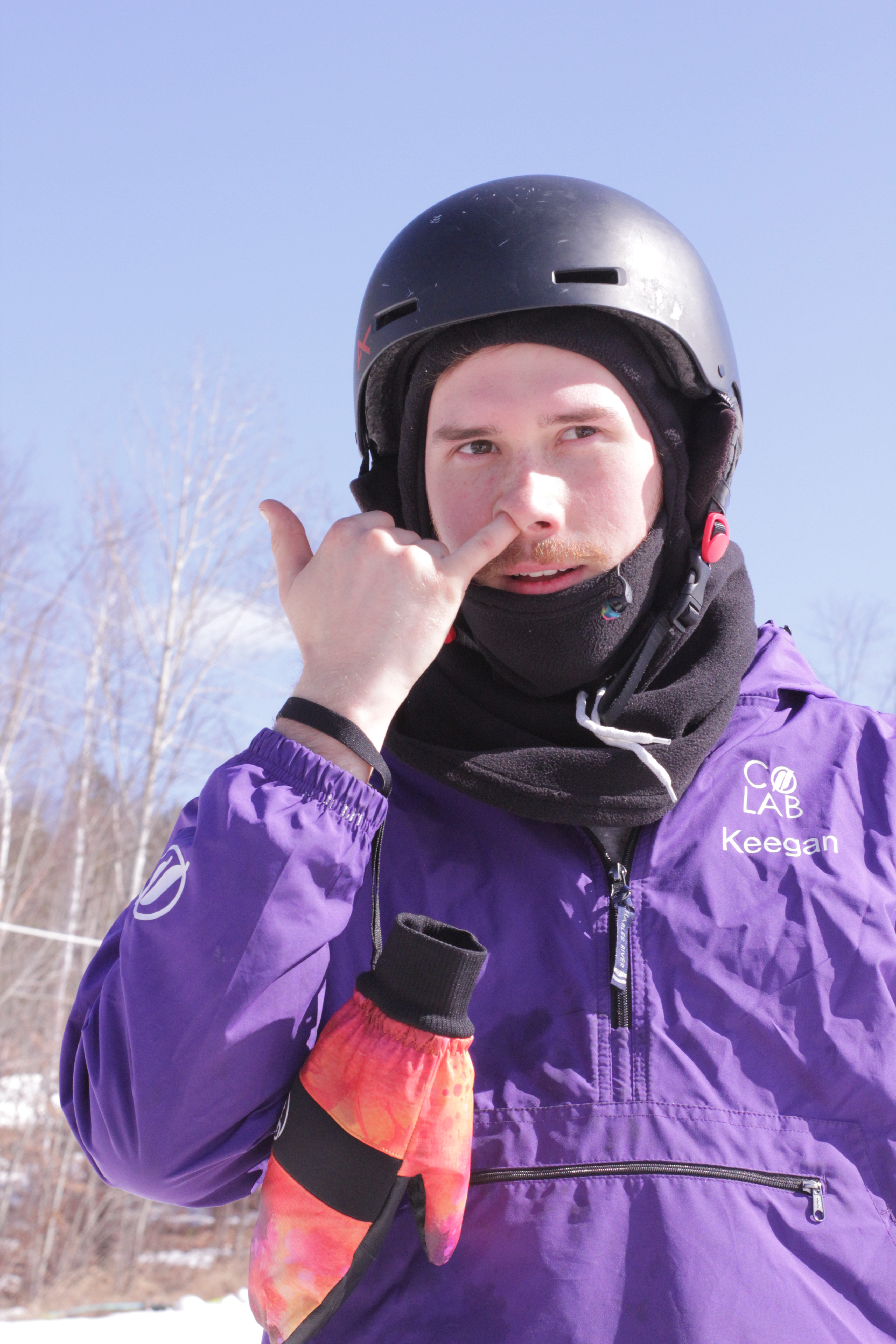 Andes Tower hills is a small hill near Alexandria, MN. I imagine a lot of people haven't been there or even heard of it. But like Matt Guf of The House I also got my start here. I rode here a couple times in high school during "Incentive Days" I later found my love for snowboard at Spirit Mountain in my college years.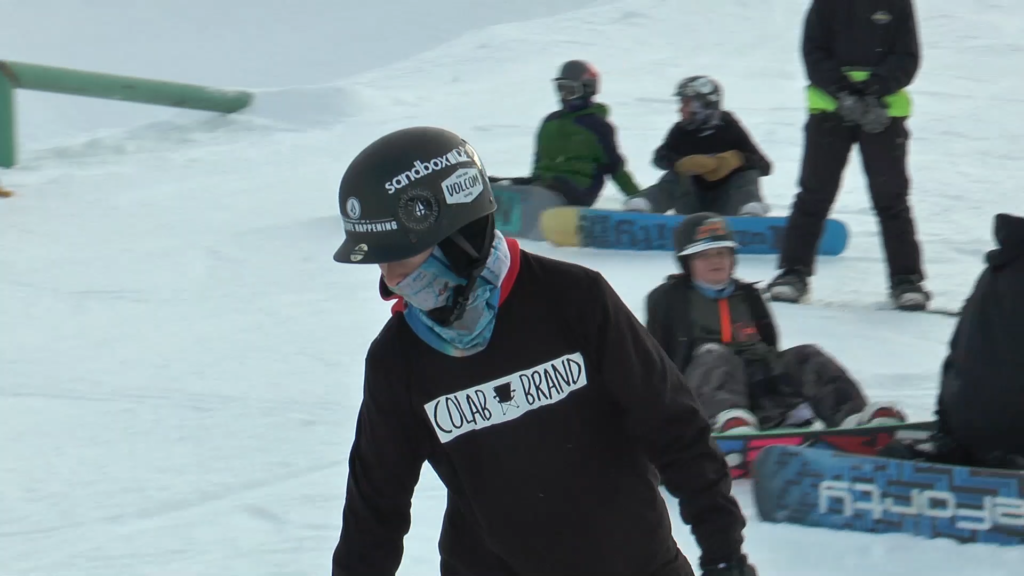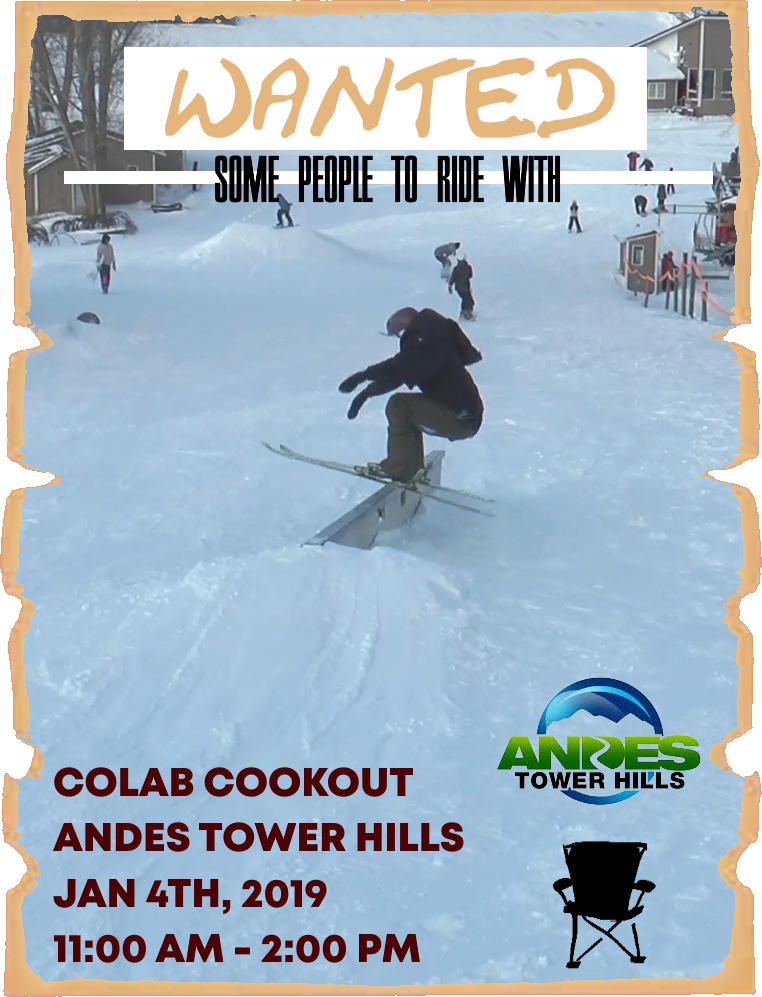 The Plan:
This Cookout wasn't originally on the schedule. Karl, Sean, Caleb, and I decided one Saturday it would be fun to go to Andes. Karl also had a prototype Knurly he wanted to give to the park crew. We couldn't sell it because it had a few issues but would be perfect for a spare. So, when we got there we met with Tom (Manager), Gary (former park Manager), and Justice (new park manager). After a quick talk and gift exchange we're off to play in their temporary park. After a couple hours we've explored what they had open and decided to call it a day. We made the trek back to my truck. While slowly loading up Justice comes by and asks if we would have any interest in helping with an event this year. Andes use to hold one or two events a season but Faction Board shop and Tow up Throw down both ended up dropping all events. A couple weeks after our visit to Andes we came up with one of our only open weekends in the next couple months.
The Build:
Being this wasn't on the original schedule for the year and its location we had a hard time finding volunteers or wrangling any Colab family (they have busy lives). So, I show up just after close to find their park crew out on the park with features scattered thinking of a plan. As I am riding along in this sick John Deere Gator on tracks (need one of these), I go past the first features (bottom tier). I noticed that their rainbow rail was set up on a platform with a drop of 3+ feet after. I could feel my knees already hurting. The drop rail next door was in the same boat. We get up to the lips and they were narrow and engulfing the beginnings of the features. I quickly found my way into the bully with their driver Zach. Zach had been driving a few years but doesn't ride park so understanding the needs of the rider was unknown. After a quick conversation about the woes of my knees we started to fix the landings. To summarize the rest of the build it was short and left me feeling like I was about to earn a B-.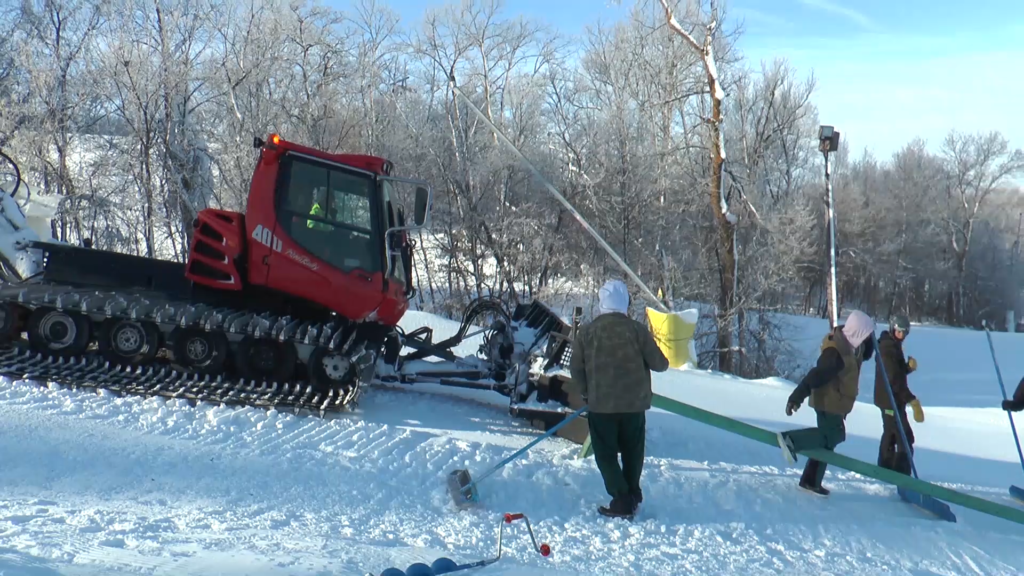 My partner Karl showed up as we were finishing the last of the feature sets and it was only 1am. So, Karl and I talked to the Andes park crew about possibly coming up with a new feature because Andes doesn't have a lot of useable features. Their graveyard is full of old beaten up features, but they do have a lot of material to make features. We quickly decided a DFD was needed. There wasn't a proper kink feature and that is our go-to for small resorts. We gathered the material and brought it into the shop to thaw until morning. In the morning we started chopping and welding. This is where Karl shines. But we decided if we wanted to get it out there in 2-hours, we would have to go with the two-leg approach to minimize the welding and time. Well this proved to be a problem. The rail ended up being a noodle. Everyone still seemed pretty excited about it, but Andes would have to pull it out and add the extra legs later.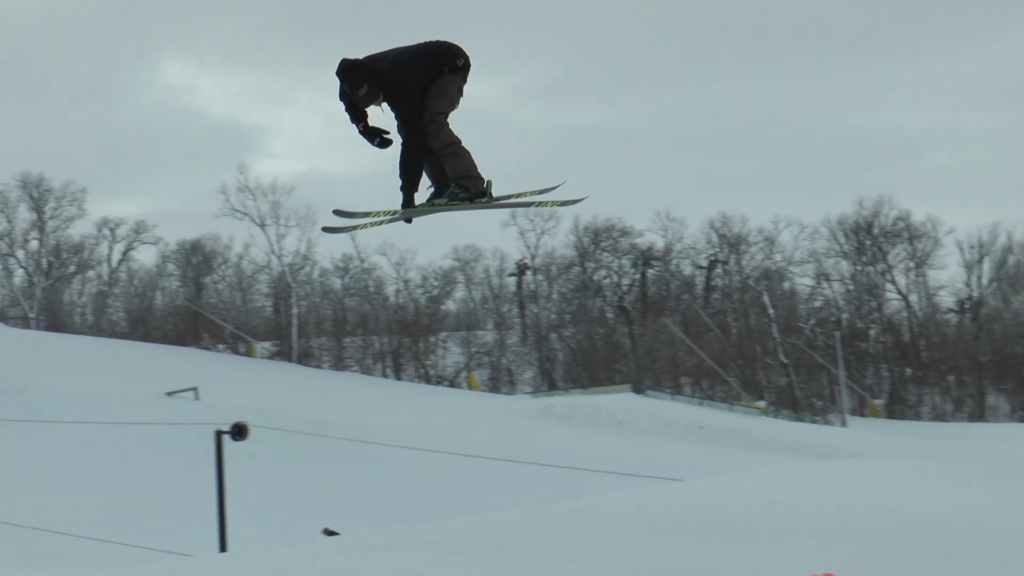 The Event:
If your not familiar with Andes, the resort sports 3 chairlifts, one rope tow, and a magic carpet. The rope tow is located in their park, point for Andes. The best part off this rope tow is the fact it is servicing the jump line and their rail garden. Either part of the park easily accessible. The park is set on a steep hill facing the resort which made it hard to find a good place to get speakers and the tent. Our only option was to setup the speaker on the bottom and jam out to the high school mix that was still on my iPod. The day was cloudy and flat light with a slight wind. Overall the Andes riders there were enjoyable to watch, and we only had a few negotiating for prizes. I do believe that with their park area and a missing park culture I am not sure if an event like this is the right fit for this hill. The negatives I experienced in their park (other than stated in the build section) is that they don't seem to maintain the snow underneath the rope and the chairlift riders are unbearable. What I mean by their rope is once there's ice it seems like it stays. A couple laps up the rope revealed an ice block with rope grooves carved in from the lack of rider's days before. Talking to some of the locals confirmed it. To fix this is simple, break all the snow and ice out from underneath the rope at night and till it out a couple times and push it right back in. Doing this the night before right away gives that rope line enough time to set. The other thing that got old quickly was the fact the rope line wasn't consistent or flat. I have seen this at a few different resorts. The groomers are focused on getting out of there at a "decent time" and don't use their blades to reshape the rope line. I mean come on, if you ever rode a rope while having to constantly use a counter edge to stay in the path then you know it is annoying. As for the chairlift riders I have never been to a resort that the chairlift is so low with demeaning chants. The kids watching from the lift seemed to always be yelling at the kids riding and every time I found myself underneath a lift for filming or any other reason I was consistently getting skis knocked together to drop snow on me.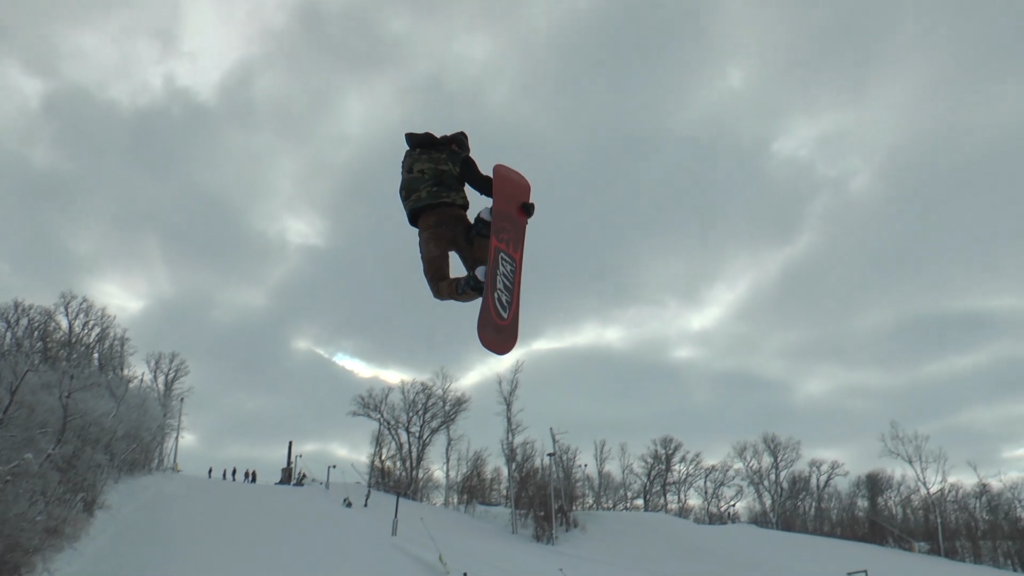 The biggest positive of Andes is the seclusion of the park which seems steer many lip hunters, their jump was almost perfect (landing and roller needed work), and their rope made it easy to access both sides of the park. Overall I enjoyed riding at Andes and I could see myself riding there again someday.
The Content:
For those looking for content from the event there is an attachment below. None of it is edited and all the clips are raw. Download, edit, and share. All we ask is that you credit and thank all those people who put in their time and sacrifice for these events. We at Colab Brand want to extend a special thanks Andes Tower Hills and their crew helping make this happen.
Crediting the filmers, photographer, resorts, and brands in your videos helps convince more individuals to get involved with events and heightens the possibility of events happening.
https://drive.google.com/drive/folders/1FzcZkuaub64o0n3feqSPUybAWKunc7B8?usp=sharing