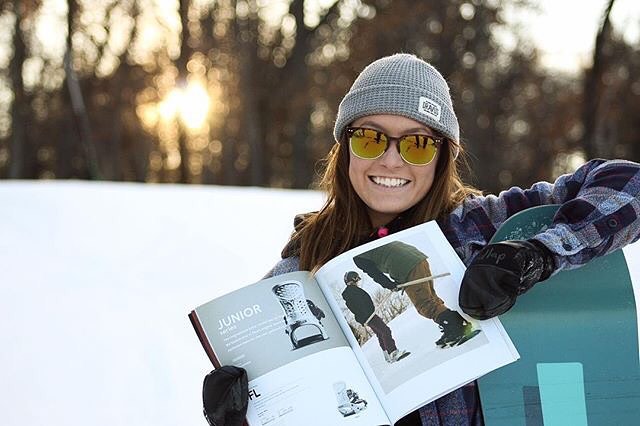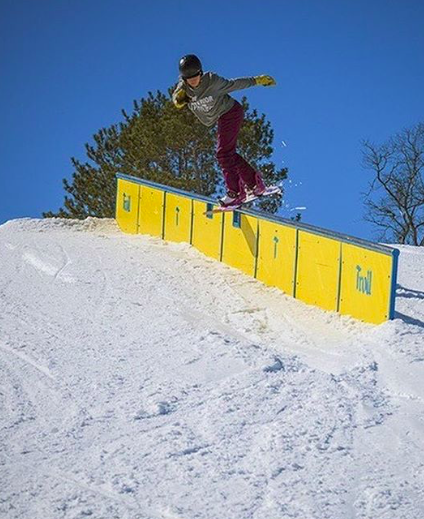 Born and Bred?
"Amery, Wisconsin but raised in Osceola, Wisconsin."
Home hill?
"Trollhaugen"
Original group; who was in it?
"All snowboarders; Megan Yassis, Kirsten Johnson, Collin arvold, and Kobe Halstrom. Most of em don't ride anymore…"
Crew name?
"Not really anything, actually. We just came out every day to ride. We'd come to Troll on Wednesdays and then catch a shuttle that brought us to church."
When did you realize snowboarding could have some impact on your life?
"Probably when I first started. I think, by fifth grade I was hooked. It was just so satisfying and snowboarding here has always been a safe space where my mom could drop me off and I could just ride."
Things to say about midwest riders in the competition circuit.
"ITS ABOUT DAMN TIME. Everyone here is so underrated. We work for everything here; all we have is a rope and some rails and people have to get creative. I just don't think people understand the level of riding thats going on here."
You were a part of the Ladies Ride Day at Trollhaugen last winter?
"It was something that came from the work Kayli and Veroniqi of Rude Girls were doing to get more ladies in the park. The idea was to eliminate any intimidation felt by beginners and hopefully push more girls into the park scene. We pretty much had a park with small features so we could teach and hype everyone riding. There was a lot of yelling—good yelling."
*Follow @fastforwardsnow to support more events like this in the future
What does the future of riding look like at Trollhaugen?
"It's only going to get better. The up-and-commers are blowing all of our minds so it's safe to say it'll be fantastic and fun to watch. They're going to start coming for me next."
Any big plans for the rest of winter? Any competitions?
"I got an email for Super Park this year at Eldora mountain in Colorado! Then Burton qualifiers in Pennsylvania the last weekend in March. They finally added a girl's division, which is great, because now we have an outlet to compete." 
Let's talk about Dew Tour 2020… What was it like dropping in the first run?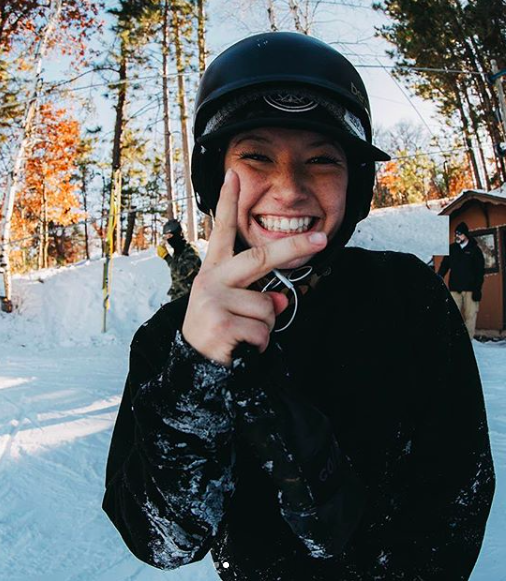 "First off, we got 29 inches in 36 hours… It stopped for a bit but as soon as the street style event was on, it started to DUMP. You couldn't see without eyewear so naturally I put on a pair of safety glasses (no one wears goggles in the Midwest). On top of that, my knees were shaking and I'm standing next to Olympians. I had to go first, which was nerve racking enough. We only got two runs which was weird because everyone here jams all day on the rope and I'm hiking up and down for two runs. My lungs could hardly handle the altitude. But it was over pretty quickly, and I hugged my dad immediately after. I burst into tears. Everyone killed it."
Night moves?
"Super fun. That night we had Snowboarder Magazine awards, drinks, and I got to meet a lot of amazing snowboarders. I also turned 21 that day! Everyone sung happy birthday to me at the bar so all in all it was an amazing night."
Downtime?
"I rode some of the best powder of my life at Copper. The snow gods came through."
Thoughts afterwards?
"I never thought I'd get to that level, but you never know. Someone young and overlooked now could be riding in Dew Tour in 10 years. It's unreal. It was definitely a trip of firsts; Dew Tour, getting carded, sushi, crazy powder. I didn't want to leave. I still miss the Volcom team."
How much mountain dew did you drink?
"Not as much as you'd think, but I'd grab a dew or two. That and Gatorades."
If you could have one type of drink for the rest of your life, what would it be?
"Hot chai latte or captain coke."
Mix em'?
"Probably."
Solid answer.
Would you rather your dog be able to speak but never listens to what you say or not be able to speak but listens to everything you say?
"Definitely not speak. If he always listened he would never run away."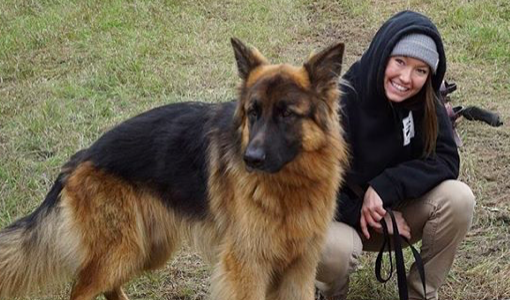 You get banned from the U.S. You can choose one country to live the rest of your life in. which is it?
"Austria for sure. That's where all the Interior Plain Project dudes ride on vacation."
Tying your snowboard boots tight or wearing them loose?
"If they're not super tight I get anxiety. My liner cord snapped the other day and I had a full-blown panic attack."
Pictures or video?
"Video. It gives you more respect for the trick and you can't fake anything. Pictures can lie that way."
Favorite movie?
"I don't really watch a lot of movies that aren't snowboard movies. Honestly, I'm on social media more than the tv."
Favorite snowboard movie?
Contrast. The pow riding at night, in particular.
Best way to kill time at home?
"Watching snowboarding movies, making food, taking the dog for a walk."
Best way to kill time in the summer?
"Riding horse and slaving away at work. I do construction for an ambitious company, so I work 12-13-hour days including night shifts."
Scariest feature you've ever hit?
"The quarter pipe at Super park last winter. We just don't have features like that here, so it was both exhilarating and exciting."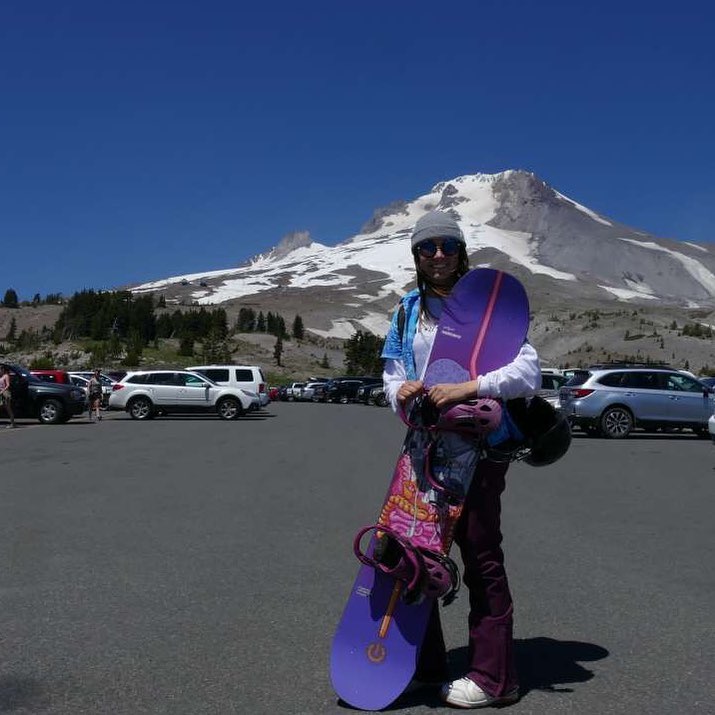 Where are you in five years?
"Local shredder at Trollhaugen. I just don't have any plans for moving far from home when I have everything I need here."
Tonight is Lord of The Ropes. Any predictions?
"I hope Kyle gets the 3-peat, but Benny Milam is the homie so… The Michigan dudes blow my mind though and any one of them have a shot."
Anyone you'd like to thank/last words?
"My dad, David at Trollhaugen, Pete form Interior Plain Project, Colab, Kaelin Cassidy, Seth Hout from Volcom, Benny Milam because he plugged me and I'm grateful for that, all the rippers at Trollhaugen who played snowboards with me, my horses and my dog Kenai!"