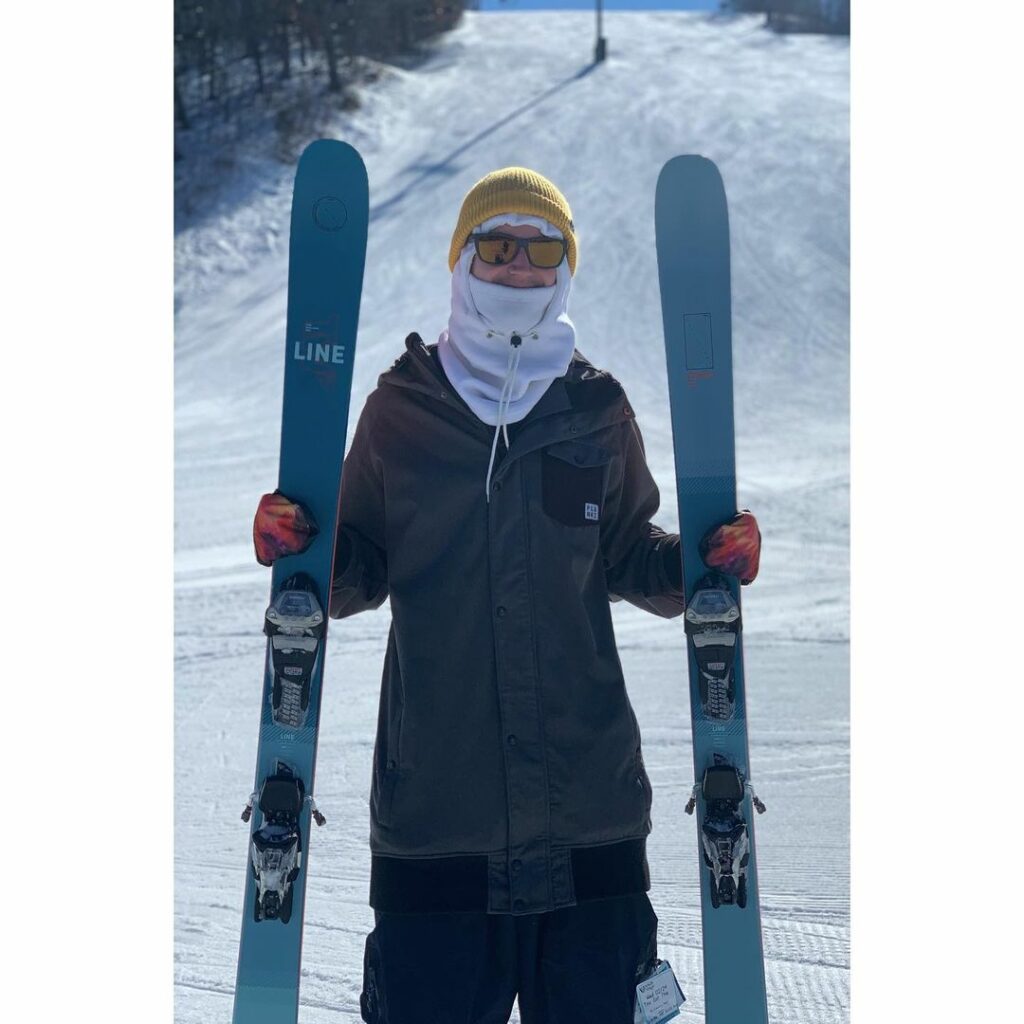 Nickname: Druea (Evolved Form), Backslide Guru
Mount: Ski
Position: Rider and Media Consultant.
Home Hill: Welch Village
Affiliations: Full Tilt Boots, Line Skis, Pinewskis
Backstory: If your looking for someone to point a camera at, look no further. Duea is a mythical creature sometimes portrayed in snowy comp days as half Duea and half Drew. Soon the name "Druea" was given. He is frequently found at the center of groups of riders in central Minnesota terrain parks. These parks are usually fed by rope tows. Duea's style sets him apart from others is his uncanny ability to throw down heavy hitting wizardy tricks and one foot nonsense.
"I come from a family of poor circulation and cold hands, so they [coldlaps] are a life saver on the rope during our harsh winters." -Duea