Description
With or without skirts, the flat-down is a photogenic feature that riders showcase style and throw bangers on. Generally pretty light angles and high off the ground, they can boost you way up and give you plenty of time to spin. Fat pipes get used a lot more than skinny pipes on these rails, so we recommend 8″ pipe!
EASY OPTIONS

Pipe Size: 8″
Overall Length: 24′ | 32′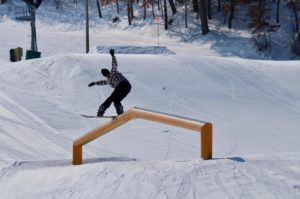 This is a shape that we have fun on; if you want something slightly different, hit us up!
Click here for legal information